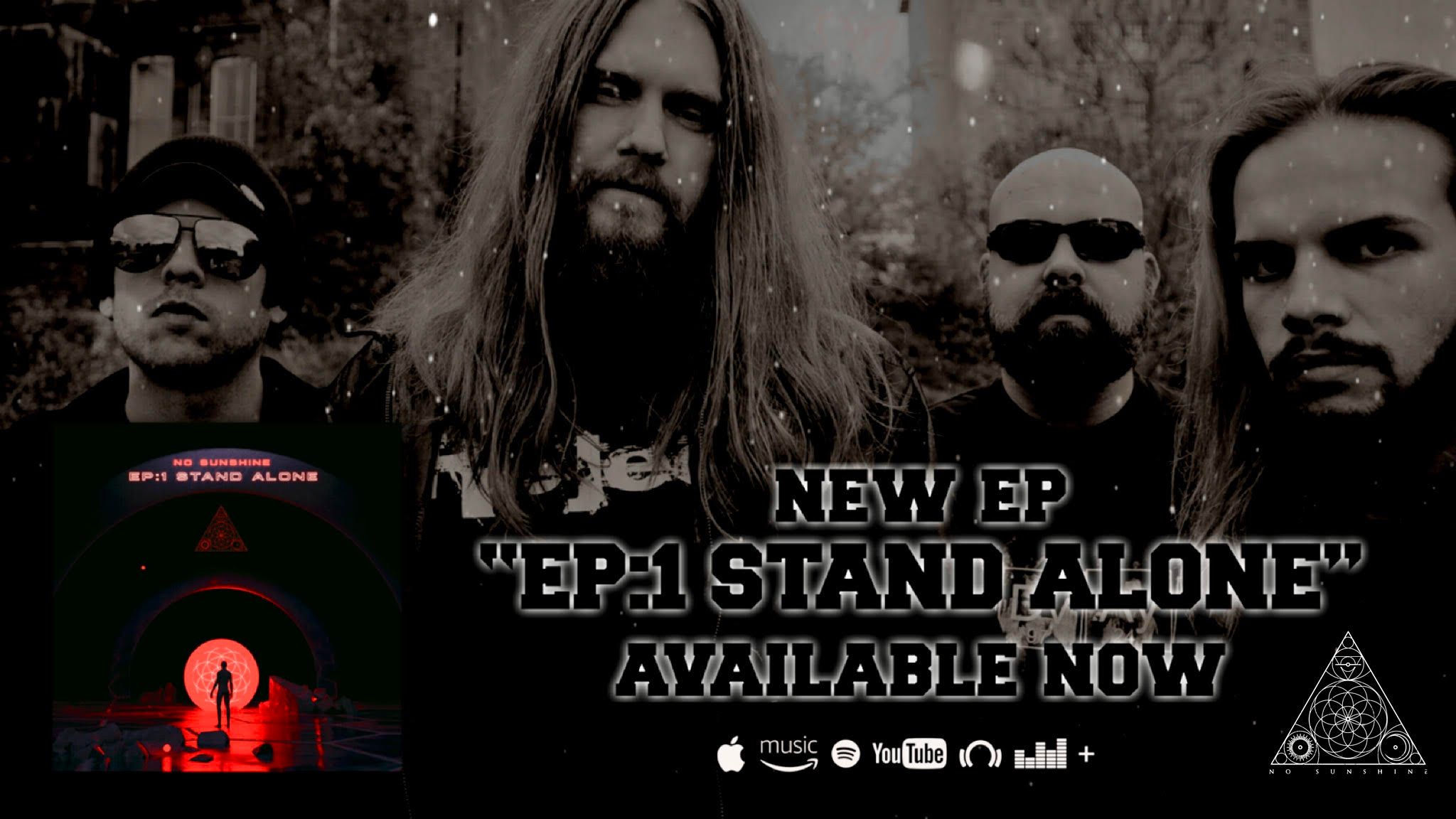 No Sunshine's EP:1 Stand Alone is now available at all major online music outlets.
No Sunshine has released the first single from the "Into a New World" sessions.
This three song single consists of following songs: Stand Alone, Kneedeep. and Leftovers and was released on July 26th, 2019
This release is part of a larger full album project titled "Into a New World" that is currently scheduled for release sometime in the 2nd quarter of 2020. It is a follow up to 2018's "Watch the World Fade".
You can support the band by purchasing a copy of this single at the following online music distributors.
Purchase:
Official Store
Apple Music
Google Play
Stream:
Spotify
Deezer
Tidal

Promo Photo by: Keynote Media​
Please follow us on social media at @nosunshinemusic
Tags: no sunshine music, no sunshine watch the world fade, no sunshine band, no sunshine stand alone
http://nosunshinemusic.com #nosunshine #nosunshinemusic